The launch of the dual motor Tesla Model S was held on Tuesday 11th August, Alan & Frank joined me as we traveled to Avalon Airport where the function was held.

We stopped off at the Hobby shop in Geelong before arriving just before the scheduled start of 6PM. There were over 100 attendees and we all participated in the rides that had been arranged. There were 3 different events demonstrating slalom, auto pilot stopping and 'Insane' mode in the P85D - 0-100km/hr in 3.3sec, it was INSANE. The instant torque of the electric motor was something else believe me.

'Ludicrous' mode is a further upgrade that gets you to 0-100 in 3 seconds flat at greater than 1.1g!!


Powered by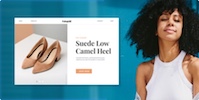 Create your own unique website with customizable templates.