Logging on to the portal this morning I found that production is complete and the next part of its journey begins ...

Now to see if I can track the ship. A possible of the 11 ships that transport from California to Australia and is currently anchored in San Francisco is the ANL BARWON. I shall track this to see when it arrives in Long Beach. If this isn't the one, then the next possibility is the CAP PASADO.
Powered by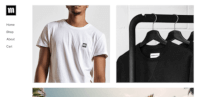 Create your own unique website with customizable templates.