My Model S delivery has been delayed from End of September to the End of October.

On a positive note, maybe I will save a few more $$ and there is the possibility that new hardware is added to the car prior to it being built.

Returning from Kaniva on Monday I hit a 'roo with my Holden Volt. Unfortunate for the kangaroo sadly, but lucky for me not too much damage. Broken front indicator and a scrape to the front passenger door. No dents that I could tell.

If that had been the Tesla and a bigger animal, I imagine the aluminium panel repairs would be quite significant.
Powered by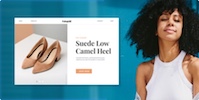 Create your own unique website with customizable templates.