Had a great time today at Fuchs Speedway in Portland. It was the opening of their season which was called 'Show and Go'. We did a few quick drags - my son, Alan & I and it was exhilarating fun.

Lots of people had no idea what this car was, but there were a few who knew. A lot had a read of the display I had printed off and asked many questions.

When we had done a couple of runs , the guy doing the starts suggested he rig up the timers just for us. It wasn't planned to do timed runs but he was so impressed he need to know how we would go.

So Alan and I each had a drag on our own, there was no direct competition as it hadn't been planned and there was no Ambulance in attendance.

​The SHOW ...

and GO!!
Powered by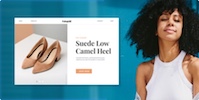 Create your own unique website with customizable templates.