Received notice this morning that the long awaited software update for the Tesla had arrived OTA (Over The Air). That is a WiFi download direct to the car. This update will enable auto 'Parallel Park' (I know many cars have had this for quite some time), 'Individual Tyre Pressure' display, 'Auto Lane Change' plus many minor improvements and the biggie is 'Auto Steer'. Am currently installing the software and looking forward to trying it out ...
​
In the pic below, the clock symbol indicates a software update is available.
Powered by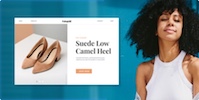 Create your own unique website with customizable templates.