HPWC - High Powered Wall Connector.
R&M Menzel installed my HPWC today, just in time before I head off to collect my Model S.
Good to hear that Peter Mac is installing 2 HPWC at the 'Richmond Henty' in Portland. I guess they are hoping to pickup some through traffic from the Great Ocean Road. I've had 2 requests from fellow 'Teslans' for some juice, so maybe he can do some business for overnight stays.
Powered by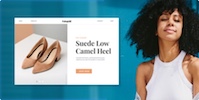 Create your own unique website with customizable templates.