It was Disappointing to see the SpaceX CRS-7 mission fail.

I was returning from Melbourne and stopped in Warrnambool to watch the launch. Such a disappointment. Their first failure after 18 successful launches. I wonder if this will delay their attempted first re-entry propulsive landing of the first stage back at Vandenburg, California. Now if that was successful, it would be monumental. :)

That flight

is due on the 9th August 04:30 UTC.
Powered by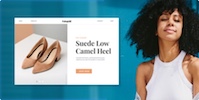 Create your own unique website with customizable templates.