18/06/2015

I have begun with a dream, really a day dream, and I wanted to show it.




Importantly I wanted to show my excitement for the future, the future of Electric cars.

I feel Australia is dragging its feet in this area and it has taken an Entrepreneur of the highest calibre to kick-start this country in a meaningful way. I have the utmost admiration for

Elon Musk

and his endeavours.

The Supercharged highway he is building is taking us to the next level whether we like it or not.

And I love it!
Powered by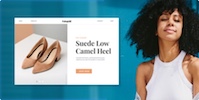 Create your own unique website with customizable templates.