The trip home from the Richmond Supercharger to Portland involved careful planning in that I should drive normally and resist the temptation to utilize the cars potential. A distance of about 360 km with a full charge initially showing a range of 403 km.
​
Just 18 km into the trip and there was bumper to bumper traffic (red highlight on road). I later noticed that this was the result of a car accident, closing down 1 lane. The bottom trip display shows I have used ~5% of the battery and at the end of the journey it predicts I'll have ~5% of usable battery charge remaining.
Powered by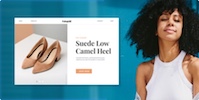 Create your own unique website with customizable templates.