Met up with fellow Tesla owner wpapua for a lovely chat, cup of tea and bickie. Thanks Mrs wpapua! While we had our chat John offered some electrons while I was there, adding about 28 km of range. I would have had enough to get home with about 30 km to spare without going into the 'reserve' but wpapua gave me some extra insurance..

This trip was really in quite ideal conditions; little wind, warm temperatures and a new battery. Come winter with wet roads and a head wind, a charge up between Melbourne and Portland will be necessary!

I arrived home with 59 km to spare.
Powered by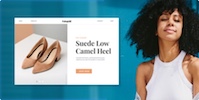 Create your own unique website with customizable templates.